Warship Legend is an action-packed RPG game developed by Strategy Gamez, with 8 vs 8 team battles in real-time. Engage in massive naval warfare through auto-matching system, and develop your skills through use of various tactics depending on ship type and role.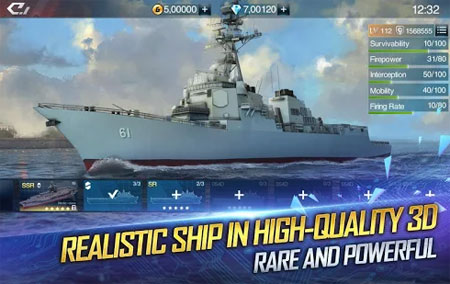 Set your fleets fighting while you are busy and the fighting won't stop, idle RPG system will auto match the battle, gain new abilities and weapons, upgrade battleships with powerful weapons and multiple skills, fleets will be stronger when you back to the game.
As an intermediate commander of the joint fleet in 1980s, you are obliged to fight against evil factions under the shadow. After experiencing strategic challenge, sincere friendship and furious battle, you will become the master of this vast ocean. If you get stuck in the game, check out the video walkthrough and gameplay for the game.