Offroad School Bus Driving Simulator 2019 is an action-packed bus driving simulator from Hyperfame Games Studio. You have to drive a school bus on an offroad hill road. You have to pick up the students from the bus stop and drop them to school on time.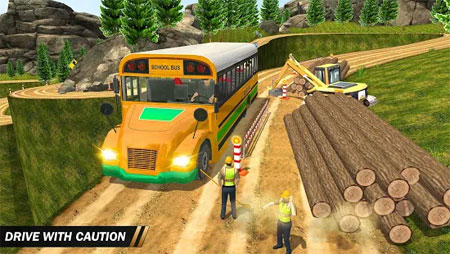 Drive carefully through crazy and dangerous offroad paths because when you crash, your bus will be damaged and students will get hurt. Make sure you drop your students before your school bus is completely broken and damaged. Detailed school buses, realistic interiors and a beautiful open world offroad hill environment will make you feel like you are driving a real school bus on an offroad path.
The game features many addictive and challenging levels. Each level is more challenging and more exciting than the previous one. If you get stuck in the game, check out the video walkthrough and gameplay for the game.
Offroad School Bus Driving Simulator 2019 Walkthrough Part 1 – First Look:

Offroad School Bus Driving Simulator 2019 Walkthrough Part 2 – Luxury Yellow Bus:

Offroad School Bus Driving Simulator 2019 Walkthrough Part 3 – New School Bus: