Secret High School 12: Vampire Party is another RPG developed by Beauty Salon Games. Bella managed to escape from the forbidden forest and find Zac. The true identity of Isabella is uncovered , but she becomes a new student at your school and even comes tot he Vampire Theme Party.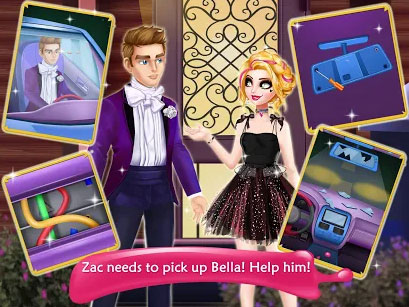 You will help Bella and Isabella dress up for the Vampire party. Help Zac to fix his car so as to pick up Bella. Decorate the party venue together with Bella and Zac. Go to the old house along with Isabella where they live together 100 years ago.
Isabella tells you that she is your twin sister. You turned into a vampire in a terrible earthquake 100 years ago and she has been looking for me ever since. You go to the old house where we lived together 100 years ago, will you recover your memories of your previous life? If you get stuck in the game, check out the video walkthrough and gameplay for the game.