Dynasty Legends: True Hero Rises from Chaos is a revolutionary action RPG from HK Taihe Interactive. You can experience the most exciting battles and stunning visuals on your phone. The world is in the flame of war. People are crying for a hero to save them, and you're ready for it. Hack and slash to crush thousands of enemies in a single fight.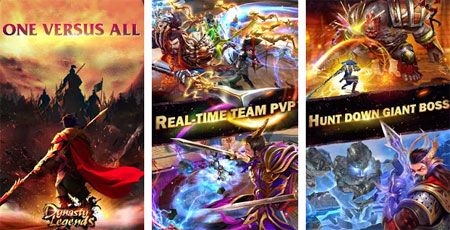 Smash your enemies like mowing grass on your mobile phone. Fast battle pace, control your heroes to cast their unique skills. Wipe out thousands of enemies with a single hit.
More than 50 heroes from ancient battlefields are waiting for your command. Every hero has their own way to fight, choose wisely. Exquisite costumes and gorgeous wings for every hero. If you get stuck in the game, check out the video walkthrough and gameplay for the game.