Play God is an awesome puzzle game from Rogue Games. The Devil hates the idea of God being at peace, he decides to unleash his fury on God's world, destroying everything. You have to share God's burden and help him solve problems that came with Devil's attack.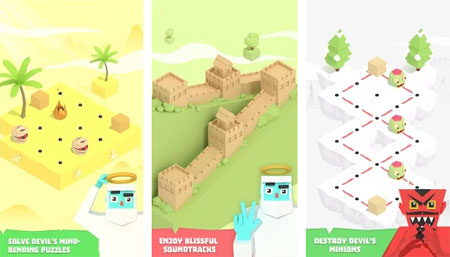 Traverse through lovely environments, visit broken structures and restore peace as you travel along your world. Devil will do everything in his power to make sure you fail at your tasks. He'll use his minions and try to stop you in every step of your adventure. Overcome the hurdles and help God rebuild his precious world.ally! We've added elements from all over the world.
The game features over 7 chapters and 150 handcrafted levels, and it is accompanied by custom-made ambient soundtracks and a whimsical storyline. Overcome numerous challenges and gain achievements that come along with new chapters. If you get stuck in the game, check out the video walkthrough and gameplay for the game.