100 Doors Games: Escape from School is a unique school escape game from DigitalEagle. Find hidden objects, solve puzzles and unlock 100 doors to escape. The game is easy to play, but very complicated to beat.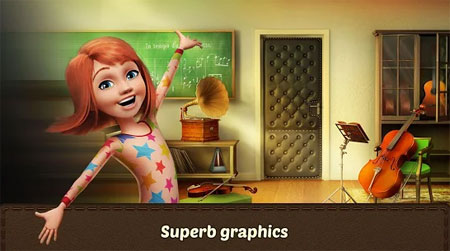 Mya is locked up in a school. You have to help her escape the room and find the exit so she can get home to her parents and her cozy bed. To unlock the door, you'll have to find hidden objects and solve some awesome puzzles using your device in all the ways you can possibly imagine.
In order to escape school, you need to unlock each of 100 doors and escape the room. If you can't make it by yourself, check out the video walkthrough and gameplay for the game.
100 Doors Games: Escape from School Walkthrough Level 1 to 50:

100 Doors Games: Escape from School Walkthrough Level 51 to 100: