Zombie Haters is an awesome arcade game developed by DotJoy. Get the team of like-minded people and clean the streets of filth. Shoot, explode and bomb the undead on city streets. Discover new territories and explore the big world. Huge crowds of zombies, a lot of secrets and true friends await you.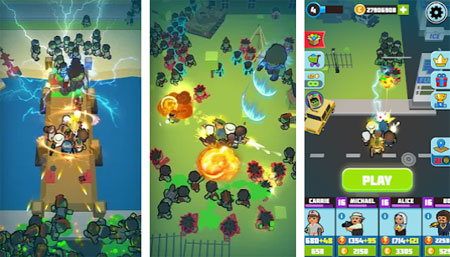 If you are tired of running around the city, but want to keep killing zombies, then you can use Idle Mode. Improve your team, unlock new haters, and they will fight with zombies even while you're sleeping.
Explore the city and discover new territories. Fight with hordes of zombies. Find and collect secret hiding-places. If you get stuck in the game, check out the video walkthrough and gameplay for the game.