Zombie West: Dead Frontier is a unique wild ewest zombie survival game developed by Ace Viral. Get ready to take on the good, the bad and the particularly ugly zombies. In a vibrant and characterful world, see if you can shoot your way through the frontier to be the top zombie survival expert.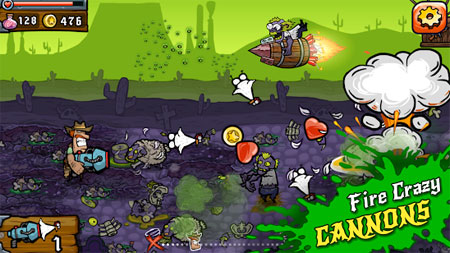 Shoot up those stupid zombies with your trusty 6 shooter and collect coins. Head down the the old saloon to upgrade better weapons to kill even more zombies. Take down some of the meanest undead punks the frontier has ever seen. Play fun mini-games to earn a fist full of dollars to spend on even more weapons.
Tap zombies to shoot at them. Drag your character up or down to dodge exploding barrels. Switch awesome weapons to take on the hordes, including unique boss zombies. If you get stuck in the game, check out the video walkthrough and gameplay for the game.