Eternal Celestial is an awesome RPG by Gameview Game Studio. The Barrier of Kunlun has been unsealed, demons and devils have raised for the ancient artifact. You will start from the Kunlun Village and go on a journey to seek for the artifact. The Underworld Lord will be awakened to stop you, and you have to find the artifact before the demons and devils succeed.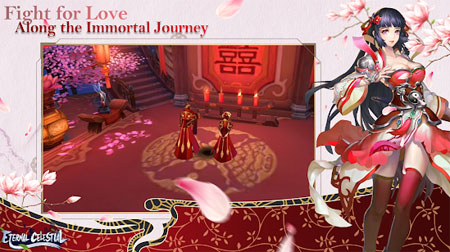 Find your companions along the long journey, train together and become the strongest lord. The game is also about a love story between a celestial and a hellish. Fight for love, overcome the difficulties, and save your loved one. You will encounter variety of holy pets, adopt them and have them fight for you.
The game features beautiful traditional Chinese style graphics, and there are several lords from Chinese legend. Fight and fly in the fantastic Chinese WuXia world. Craft your weapons, collect and use items, and experience a beautiful story. If you get stuck in the game, check out the video walkthrough and gameplay for the game.